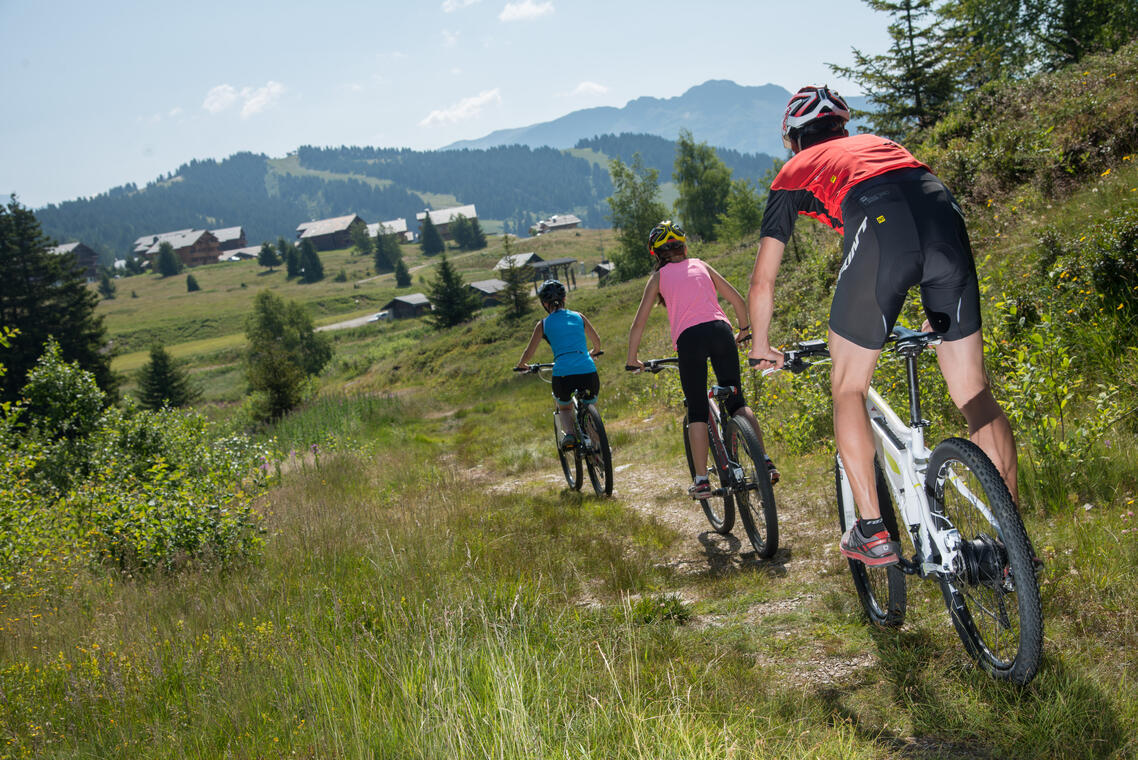 Cross country MTB - Le Tour des Bois
Sport,
Cycling sports,
Mountain biking itinerary
in Les Saisies
Long loop around Mont Bisanne, mainly on a forest track. Great landscape diversity.

After having circumvented the Tourbière des Saisies and joined the Lac des Saisies, a small climb then descent to Bisanne 1500. Crossing on the southern slope to Nantailly. Descent to Plan des Loups on a track and path, then on a balcony on the old rural road linking Beaufort to Hauteluce. Return to the starting point with the shuttle.
Departure

Les Saisies

Departure: Aquasportif center Le Signal aux Saisies. Arrival: Hauteluce, capital city. Return possible by free shuttles in July / August.

Plain text period

From 01/06 to 30/09.

Documentation

GPX / KML files allow you to export the trail of your hike to your GPS (or other navigation tool)
COYOTE

Closed

PIKACHU

Closed

SHREK

Closed

CORNIFLE

Closed

DROIT DANS LO BOETS

Closed

FENDS LA BISE

Closed

LOVELY WOODS

Closed

MONCHU

Closed

BOUGNETTE

Closed

DRÉ DANS L'PENTU

Closed

SAISISSANTE

Closed

TABASCO

Closed

BORAT

Closed

CUBEROTE

Closed

NATUR HELL

Closed

Adret'naline

Opened

Bikette

Opened

Charette

Opened

Cröés

Opened

Dev'Albertville

Opened

Myrtille

Opened

Palette - Liaison Crest Voland

Opened

UTB

Opened

Bouriquette

Opened

Pump Track

Opened

e-mtb Peugeot Les Saisies

Closed

Mise à jour : 30 novembre 2023 - 09:17