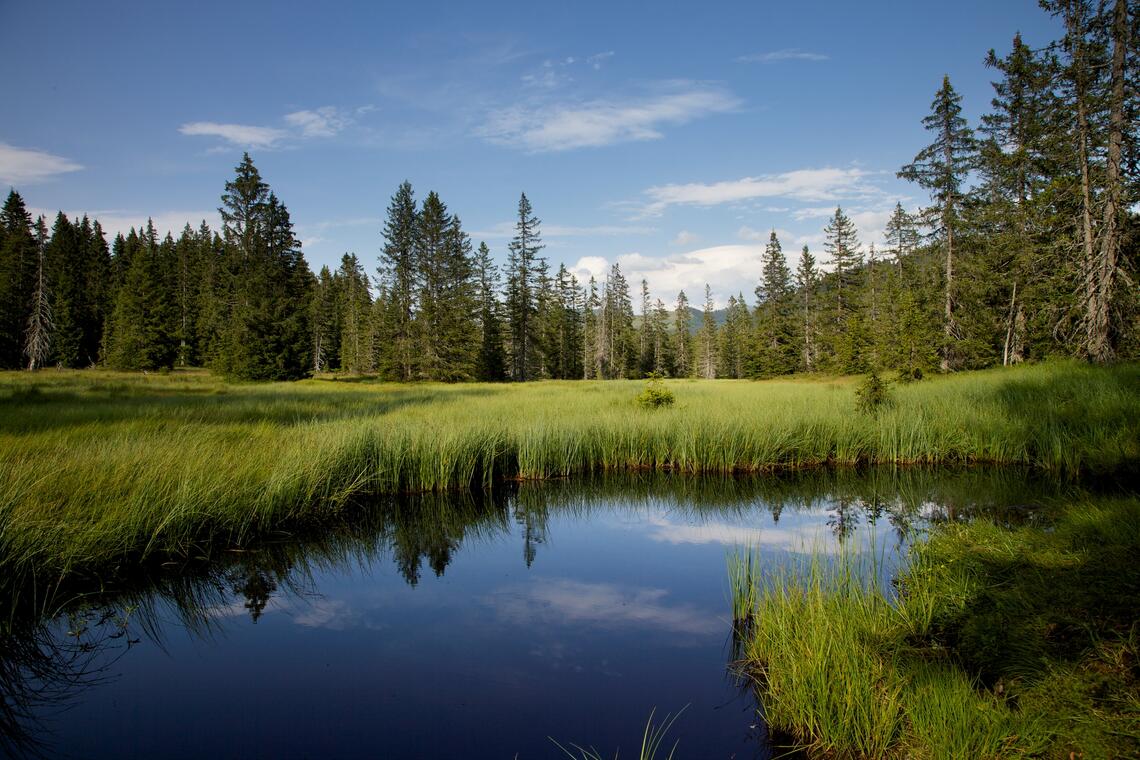 Guided tour of the flora and natural environments trail - the life of a peat bog
Nature and relaxation,
Guided tour,
Flowers plants,
Environment
in Les Saisies
What is a bog? Why do we have a peat bog today in Les Saisies? Come and understand how this original environment is formed, while observing the characteristic plants such as carnivorous plants.
Groups (Max capacity)

11 Maximum number of people
From

July 3, 2023

to

August 21, 2023
From

July 3, 2023




until

September 3, 2023
* Postponed in case of bad weather
COYOTE

Closed

PIKACHU

Closed

SHREK

Closed

CORNIFLE

Closed

DROIT DANS LO BOETS

Closed

FENDS LA BISE

Closed

LOVELY WOODS

Closed

MONCHU

Closed

BOUGNETTE

Closed

DRÉ DANS L'PENTU

Closed

SAISISSANTE

Closed

TABASCO

Closed

BORAT

Closed

CUBEROTE

Closed

NATUR HELL

Closed

Adret'naline

Opened

Bikette

Opened

Charette

Opened

Cröés

Opened

Dev'Albertville

Opened

Myrtille

Opened

Palette - Liaison Crest Voland

Opened

UTB

Opened

Bouriquette

Opened

Pump Track

Opened

e-mtb Peugeot Les Saisies

Closed

Mise à jour : 04 octobre 2023 - 20:35